It was a pleasure to join the 2019 Vancouver UX Awards at the Vancouver Playhouse to celebrate and recognize user-centric organizations, agencies, start-ups, freelancers, and students for their UX design work over the past year.
Frequently you may hear the terms UI/UX and they really are not synonymous.  UI refers to the screens, buttons, toggles, icons, and other visual elements that you interact with when using a website, app, or other electronic device. UX refers to the entire interaction you have with a product, including how you feel about the interaction.
I believe that the best UX experiences are rooted in a broader human centered design philosophy and the 2019 winners certainly demonstrated that type of insight and excellence.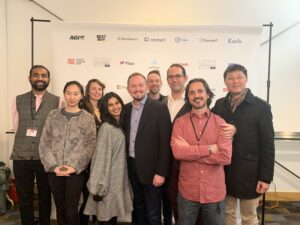 Cheers to everyone who attended and congrats to the winners!
Dave.